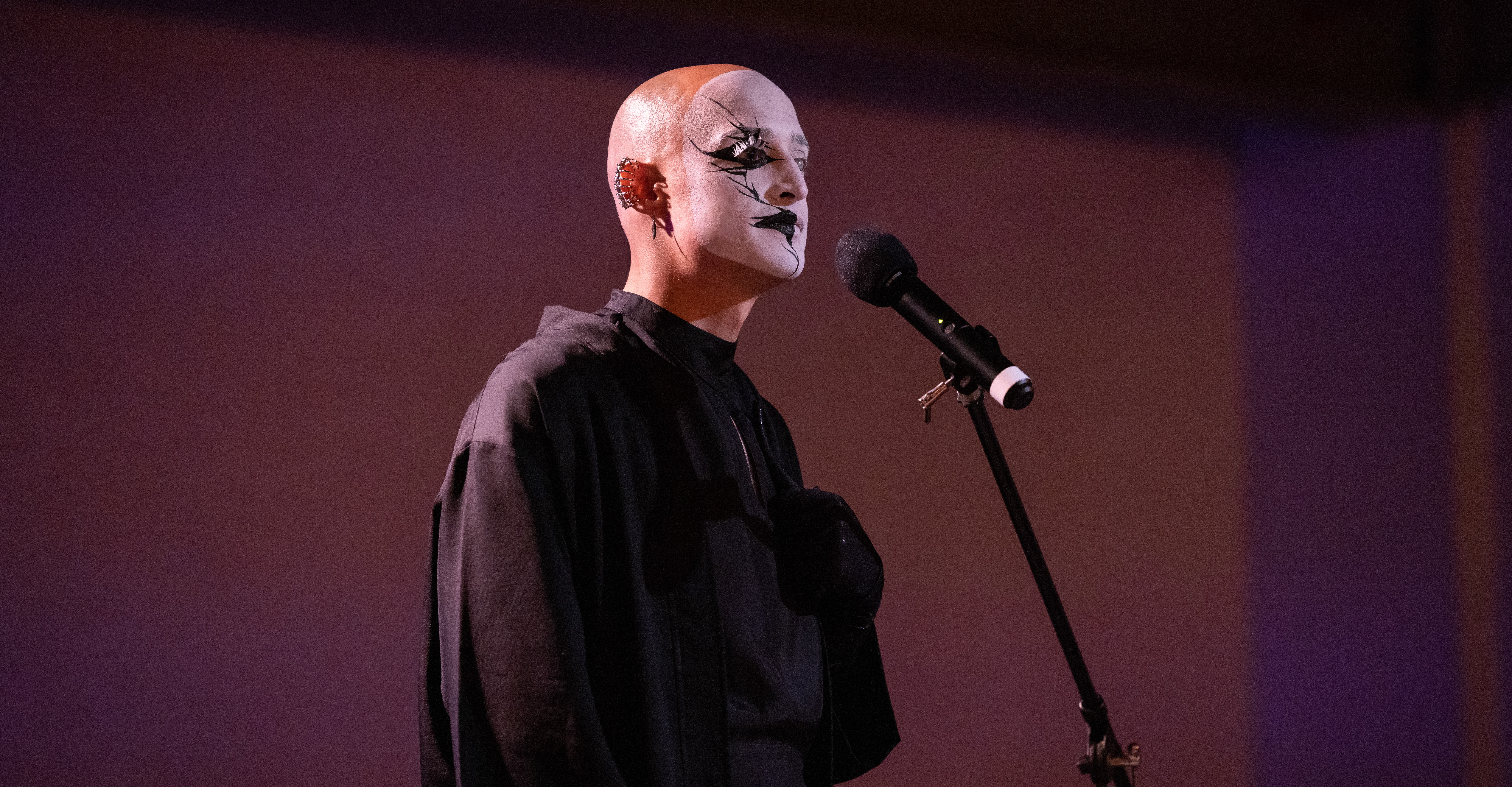 "A rara avis of experimental theatre" – The New Yorker

Evan Silver aka Tiresias is a hybrid writer, director, composer, performer, producer, mythmaker and ritualist divining new ecologies and mythologies for more habitable futures on planet Earth. Their work explores themes of journey and transformation, drawing on ancient and contemporary myths, tales, tropes and archetypes to fabulate new ways of being and becoming in the world. Evan has written and directed 19 original theatre productions on 3 continents, including HYPERFANTASIA (Ars Nova, The Brick, HERE Arts, Postmasters), The Heron & the Fish (Agung Rai Museum of Art, Bail Purnati Center for the Arts), and The Odyssey Project (Edinburgh Fringe, Cambridge University, CLF Art Cafe).

Evan graduated from Brown University with a bachelor's in Literary Arts and a focus in Writing for Performance, and holds master's degrees in devised theatre practice and classical reception from the Royal Central School of Speech and Drama and King's College, Cambridge. Evan has also trained at Drama Centre London, Steppenwolf, Yale, and with master topeng and wayang kulit artists in Bali, Indonesia. Evan is a Luce, Marshall, and Fulbright Scholar, and a 2023 artist-in-residence at MacDowell, The Mercury Store, and Nancy Manocherian's the cell theatre.

Evan is also an essayist, with work published in Eclectica, Epiphany, The Mays, Audrey Niffenegger's Artists Book House, and Roxane Gay's The Audacity.

They are currently developing a triptych of new music theatre works as Tiresias, oracle of the Underworld. Follow the journey on Instagram @whoistiresias.

Please don't hesitate to reach out to evan@evansilver.net with enquiries related to work, collaboration, curiosity, and creative exchange.