The Heron & the Fish (2017)
Written & Directed by Evan Silver
Teater Beji, Bali Purnati Center for the Arts
& Agung Rai Museum of Art, Bali, Indonesia

A new mystical dance-drama based on a folk tale from Central Java, brought to life by actors, dancers, musicians, and artists from across the Indonesian archipelago. Presented in Bahasa Indonesia and English. | Interpretasikan dengan drama tarian mistis, cerita rakyat dari Jawa Tengah, dengan kolaborasi bersama para aktor, penari, musisi dan seniman dari segala penjuru indonesia.

Download the Project Book here.


The Crab / Kepiting: Anwari
The Heron / Bangau: Willy Heramus
The Narrator / Narator: Sandrayati Fay
The Fish / Ikan: Gungmila, Gungfiona, Gungis, Adit, and Ketut

Presented by Bumi Purnati Indonesia, the Agung Rai Museum of Art, Rumah Sanur, & the Henry Luce Foundation

Stage Managed by Nuy Darmadjadja
Produced by Restu Kusumaningrum and David Mendoza
Music by Evan Silver and Sandrayati Fay
Puppet Design by Marmar Herayukti
Mask Design by Evan Silver
Percussion by Budali
Poster Design by Deborah Maris Lader
Photos by Gustra Adnyana
Video by Adi Pande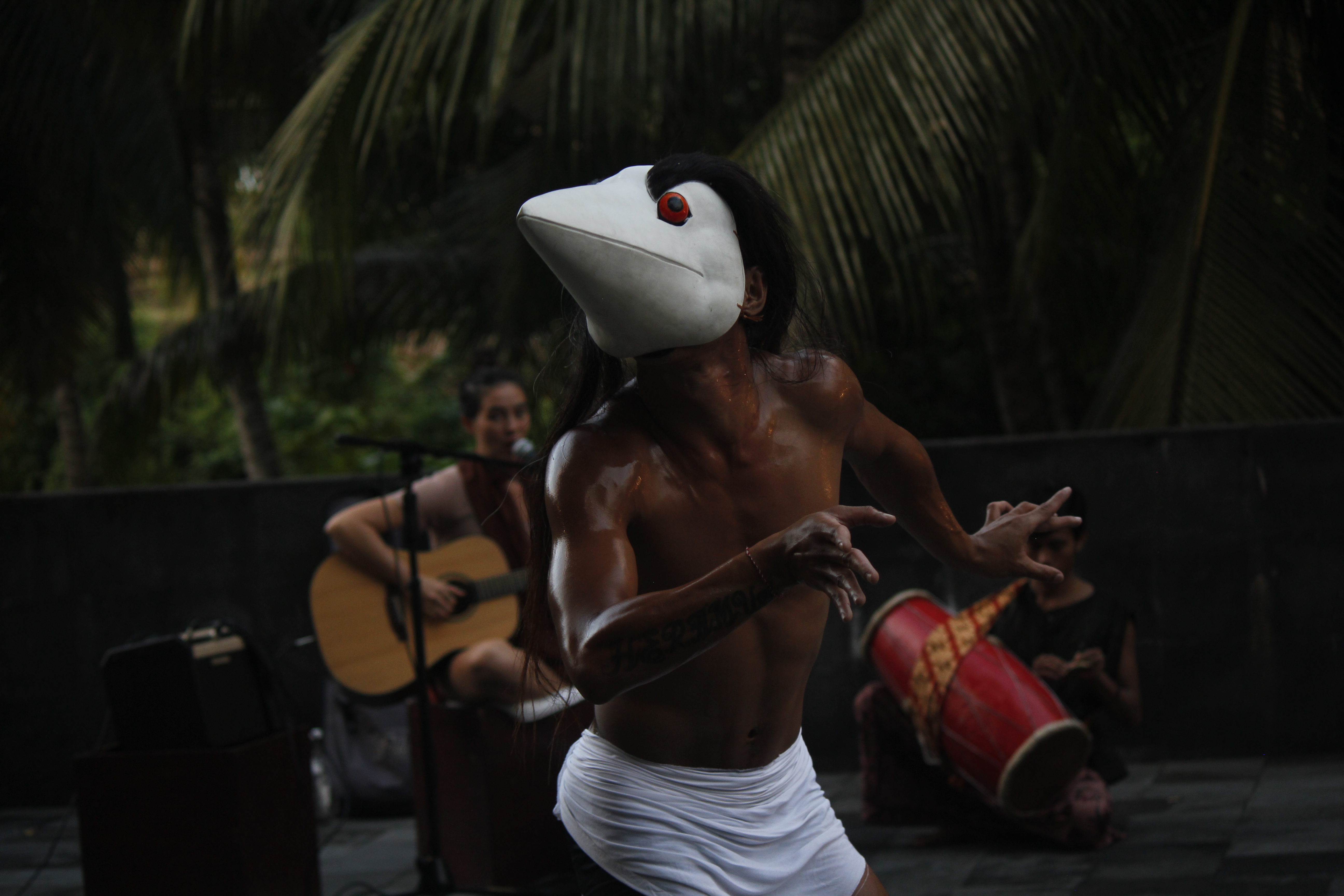 Featured in Koran Tempo, a national Indonesian newspaper and magazine | Mask carved by Evan Silver